Thinkware F770 Dash Camera Kit | 2 Channel Front Rear 16gb SD Card & Hardwire Kit
Thinkware F770 Dash Camera Kit | 2 Channel Front Rear 16gb SD Card & Hardwire Kit
$699.00
or 4 payments of $149.75 with Afterpay
In stock
Additional information
| | |
| --- | --- |
| Weight | 0.8 kg |
| Dimensions | 20 × 15 × 15 cm |
| Brand | |
| Class | |
| SD Card Size | |
| Suitable Vehicle Make | for Ford Falcon, for Ford Ranger, for Ford Territory, for Holden Colorado, for Holden Commodore, for Isuzu DMAX, for Isuzu MUX, for Jeep Grand Cherokee, for Jeep Wrangler, for Mazda BT50, for Mitsubishi Triton, for Nissan Navara, for Subaru BRZ, for Subaru Forester, for Subaru Impreza, for Subaru Levorg, for Subaru WRX, for Subaru XV, for Toyota, for Toyota & Subaru Models, for Toyota 86, for Toyota Camry, for Toyota Corolla, for Toyota Fortuner, for Toyota HiAce, for Toyota Hilux, for Toyota Landcruiser, for Toyota Rav4, for Universal Vehicles, for VW Amarok, for VW Golf, for VW Transporter |

Thinkware F770 Dash Camera Kit | 2 Channel Front Rear SD Card & Hardwire Kit
The Thinkware F770 Dash Camera Kit is a top of the line Full HD Dual Dash Camera kit. Recording on 2 channels, front & rear, this kit includes a 16gb micro SD card (standard but upgradeable) and hardwire harness for easy installation.
Includes everything require to get the kit up and running and will protect you while driving on those Australia roads.Complete with motion detection the Thinkware F770 Dash Camera Kit will ensure you have recording any time, day & night, so that you never miss an incident.
The F770 Dash Camera kit also comes with speed & red light camera warnings, easy to use smartphone app, built in wifi communication (for app connecting) & power management so you never get a flat battery.
What's Included:
THINKWARE DASH CAM F770 Kit 
Full HD 2CH Recording Front & Rear, Plus SD Card
(standard 16GB optional upgrade to 32gb or 64gb)
Hardwire Install Harness Included
2 Year Warranty
Watch Our Install Guide
Important features
Super Night Vision / Time Lapse
Road Safety Warning System / Safety Camera Alert
1080p Full HD & Full HD 2CH / 30fps / Advanced Video Clear Technology
Built-in Wi-Fi / Built-in GPS / DUAL SAVE® (Internal BackUp Memory)​
Automatically Switching Recording Modes
Get in and go without having to worry about if your Thinkware Dash Cam is recording.
Thinkware Dash Cam's automatically switch recording modes depending on the vehicle is doing
Continuous Recording Mode
This mode is activated automatically when you start the car.
Recorded videos are saved in one-minute segments with an auto-looping mechanism.
Event Recording Mode
The active impact monitoring system will automatically store the video data
10-seconds prior to and after a collision registered by the 3-axis G-Sensor,
saving a 20-second video into the designated Event Detection folder on the
memory card. No searching through hours of footage to find the right video. Easy.
Manual Recording Mode
By pressing the Manual Recording button your Thinkware Dash Cam
will capture events that occur in front of your vehicle whether or not it is in motion. Manual Recording Mode will save 10-seconds prior to and 50-seconds after the button press saving a 1-minute video into the designated Manual Recording folder on the memory card.
Parking Surveillance Mode*
Once your vehicle is turned off Thinkware Dash Cam will enter Parking Surveillance Mode,
combining impact detection with motion detection or time lapse (if supported)
*Parking Surveillance Mode requires the use the Hard Wiring Cable (included)
Super Night Vision

Super night vision employs new image signal processing technology and real-time image processing function to bring
up to 10 times brighter images than our earlier models when recorded with Super Night Vision in parking mode.
Note: Super Night Vision only operates in parking mode. Parking mode requires the use the Hard Wiring Cable (HWC)
Mobile Viewer App
Check Footage In Your Vehicle
No Need To Remove SD Card

The Thinkware Dash Cam Mobile Viewer is your convenient go-to-app for easy access to your Thinkware Dash cam. Simply pair your smartphone to your Thinkware Dash Cam over WiFi and connect to the Mobile Viewer app. Save the hassle of going back home to know what videos you have recorded, check them on your phone. Plus adjust the settings and preferences all through your smartphone.
Comprehensive Driving Information With Gps

With the GPS Tracker, Thinkware Dash Cams can record the vehicle's driving speed and provide its precise location and routes identification on the map. The GPS Tracker helps you to accurately assess the details of the surrounding area by providing you with the vehicle speed, the time of a collision, and the severity of the impact.
The video recording feature not only stores driving footages in the case of an event, but it can also be used to track your holiday travel routes.
Safety Camera Alerts*

Thinkware Dash Cams GPS provides accurate location information while the Safety Camera Alert function is on continuous alert to warn the driver of red lights and traffic enforcement cameras.
State-Of-The-Art Video Enhancement
Thinkware Dash Cams are equipped with top-notch video enhancement technology, making sure you get the best video quality on the market,
and ensuring the most vivid video recordings under any circumstance.
 Wide Dynamic Range (Wdr)

When you are driving under bright sunlight, coming out of a tunnel, or getting under the shadow of a tall building etc, a sudden change in frontal light exposure levels can result in excessively bright or dark recordings. The WDR function eliminates excessively bright spots on the recording to correct its color balance in order to ensure a clear image.
Night Time Picture Quality Correction

Images from the videos recorded during night time driving on dark streets are generally difficult to make out. The enhancement Sensors of Thinkware Dash Cams come with a standard function of brightness and colour control as well as noise cancellation.
Night time picture correction takes control of brightness and colour as well as noise reduction to give you best possible picture in low-light environments.
Intelligent Automatic Exposure

A sudden rise of light exposure caused by strong sunlight or headlight beams of an oncoming vehicle may cause difficulties to assess the situation. Also, lack of lighting in a dark tunnel or night driving may pose the same problem. The automatic light exposure function controls the level of light exposure to maintain vivid and clear video recordings in all circumstances.
Adaptive Colour Correction

Adaptive colour correction alters and enhances the colour of videos as they are recorded on Thinkware Dash Cams so you get the clearest most accurate image in all conditions.
Adaptive Contrast Correction

Adaptive contrast correction ensures your videos have deep blacks and vibrant whites so you can see all details. This helps you distinguish characters on license plates and road signs.
Works With PC & Mac Computers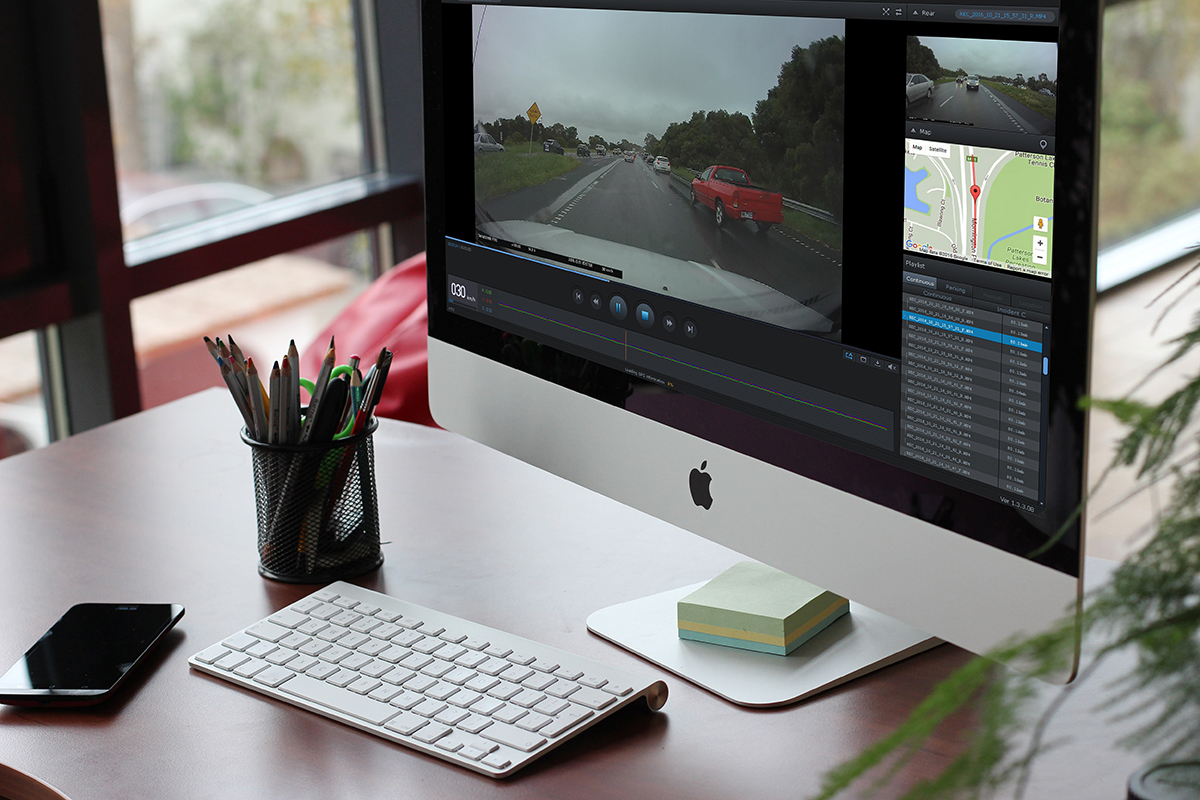 The intuitive and easy-to-use interface of THINKWARE DASH CAM PC VIEWER allows you convenient access to your
recorded videos with G-sensor and GPS data such as speed and location. Compatible with both PC and Mac.
You can also change the dash cam settings, format the memory card, or install updates with just a few clicks on the PC Viewer.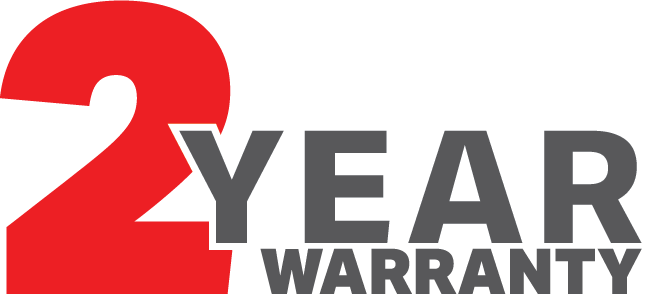 All Front and Rear Thinkware Dash Cams purchased in Australia are covered by a 2-year warranty from the date of purchase.
2 year warranty offer extends to genuine Thinkware front, rear and cabin cameras only and does not include other accessories.
Australian warranty is offered by the Australian distributor of Thinkware Dash Cams, TDJ Australia.
Specifications